GLOBAL ALLIANCE OF NGOS FOR ROAD SAFETY TOP BANNER
Global Alliance of NGOs for Road Safety, Colombia FreeText Editor
Global Alliance Of NGOs For Road Safety, Colombia
(Programme concluded - the Foundation no longer supports this programme)
The Global Alliance of NGOs for Road Safety (GANRS) is at the forefront of the global effort to save lives on the roads by leading projects and campaigns, working with communities and government, and advocating for road safety policies. The Puma Energy Foundation is proud to contribute to GANRS's mission by supporting its Road Safety Programme in Colombia. The project seeks to empower communities to take ownership of road safety in their local areas through awareness, education and life-saving training. Thanks to the programme, people become agents for change, advocating with and for their communities.
The reasons motivating critical intervention for road safety in Colombia are several. According to GANRS, road crashes are the second largest cause of death in the country. Enforcement of road safety measures is limited and infrastructure is scarce. By 2020, 7,000 km of new roads will be built, a situation that will increase the need of targeted road safety intervention. Last but not least, local research groups stated that in many rural areas emergency responses takes in average two hours to intervene, and in the most critical cases they take up to 14 hours.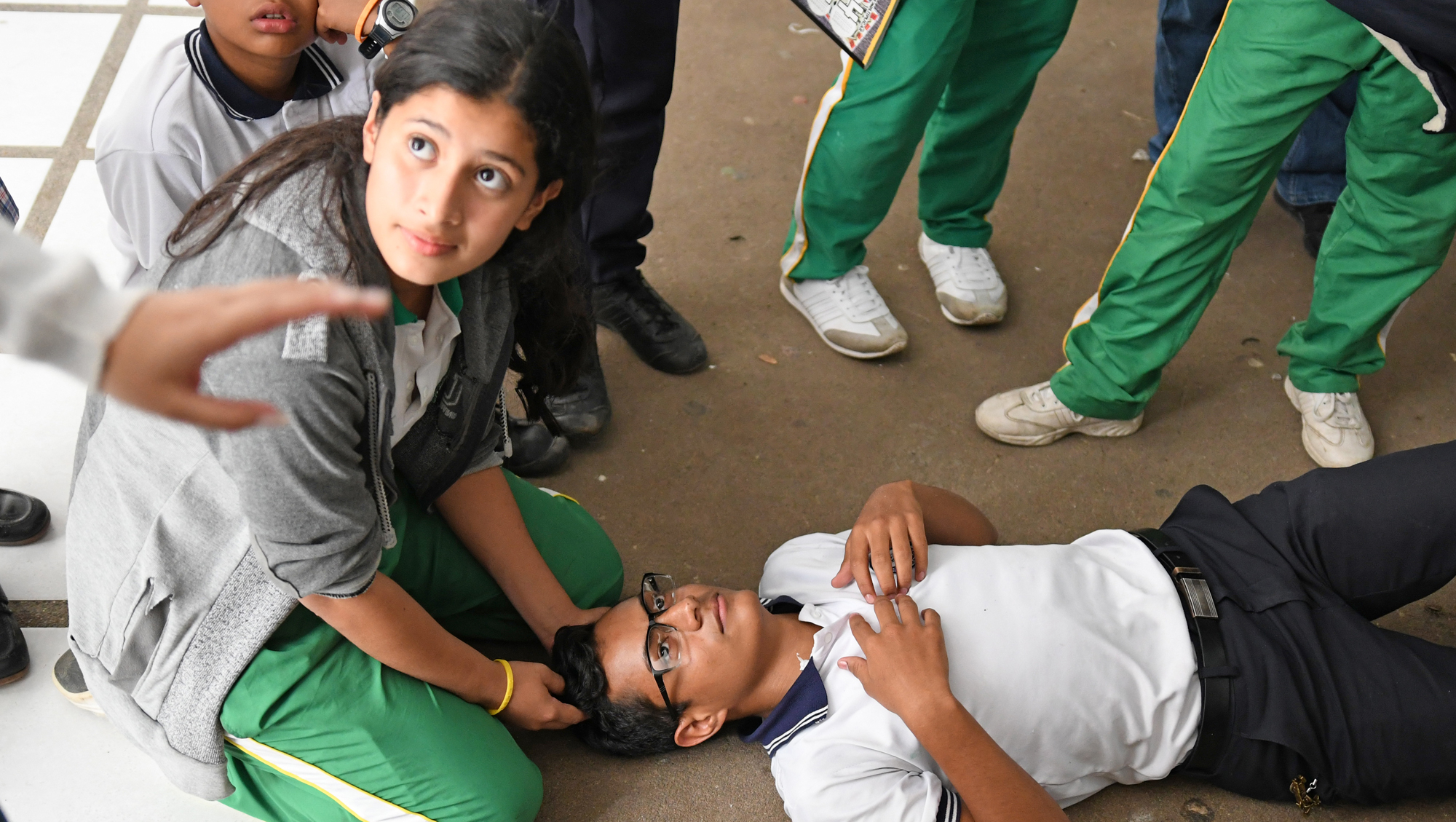 In collaboration with local associations, our partner will focus its action in small cities and marginal rural areas, where it is more difficult to organise a responsive emergency care system. GANRS will promote the uptake of road safety measures by local communities and empower citizens through road safety education, with the aim of increasing awareness and diffuse best practices. The programme will identify and train members of local communities as road safety advocates that will instruct schoolchildren in their districts.
GARNS also provides a strategy to empower local communities with the necessary skills to respond to possible road accidents. Members of local communities and firefighters will receive first-aid training to be able to react in emergency situations and increase the life chances of victims before the arrivals of ambulances.
The direct beneficiaries of the programme will be 300 community first responders, 150 volunteer firefighters and 600 students, whose action and awareness will engender further benefits for the 380,000 people living in the areas targeted by the project. The success of this project will lead to a community-based engagement model that will strengthen grassroots advocacy and enable local communities to push for better post-crash response and road safety policies.