AIP FOUNDATION, MYANMAR BANNER
AIP FOUNDATION, Vietnam FreeText Editor
AIP Foundation, Vietnam
According to World Health Organization, road crashes resulted in approximately 25,000 deaths in Vietnam in 2016. The most vulnerable victims are children (among which road crashes are the fourth leading cause of death among 5-14 year-olds) and motorcyclists. Motorcycles account for 93% of registered vehicles in Vietnam, and their users account for 67% of Vietnam's road crash fatalities. Of these fatalities, nearly 78% result in head injury.
The AIP Foundation (AIP) leverages its strategic partnerships in Vietnam to promote pedestrian and school zone safety, child helmet use, safe driving behaviours, and general road safety curriculum with the ultimate goal of preventing road crash injuries and fatalities.
In partnership with the Puma Energy Foundation, AIP will boost road safety among young Vietnamese motorcyclists by overseeing the production and distribution of 750 ECE-22 .05 helmets – a three-quarter face helmet in line with the United Nations' helmet safety standards.
These helmets are designed to provide high-quality head protection while remaining affordable in developing regions, and wearable in humid climates, including the Vietnamese one. AIP will distribute the helmets to children in a high-needs community, along with educational material to increase awareness of road risks. The project aims to increase helmet use by 55% among its beneficiaries.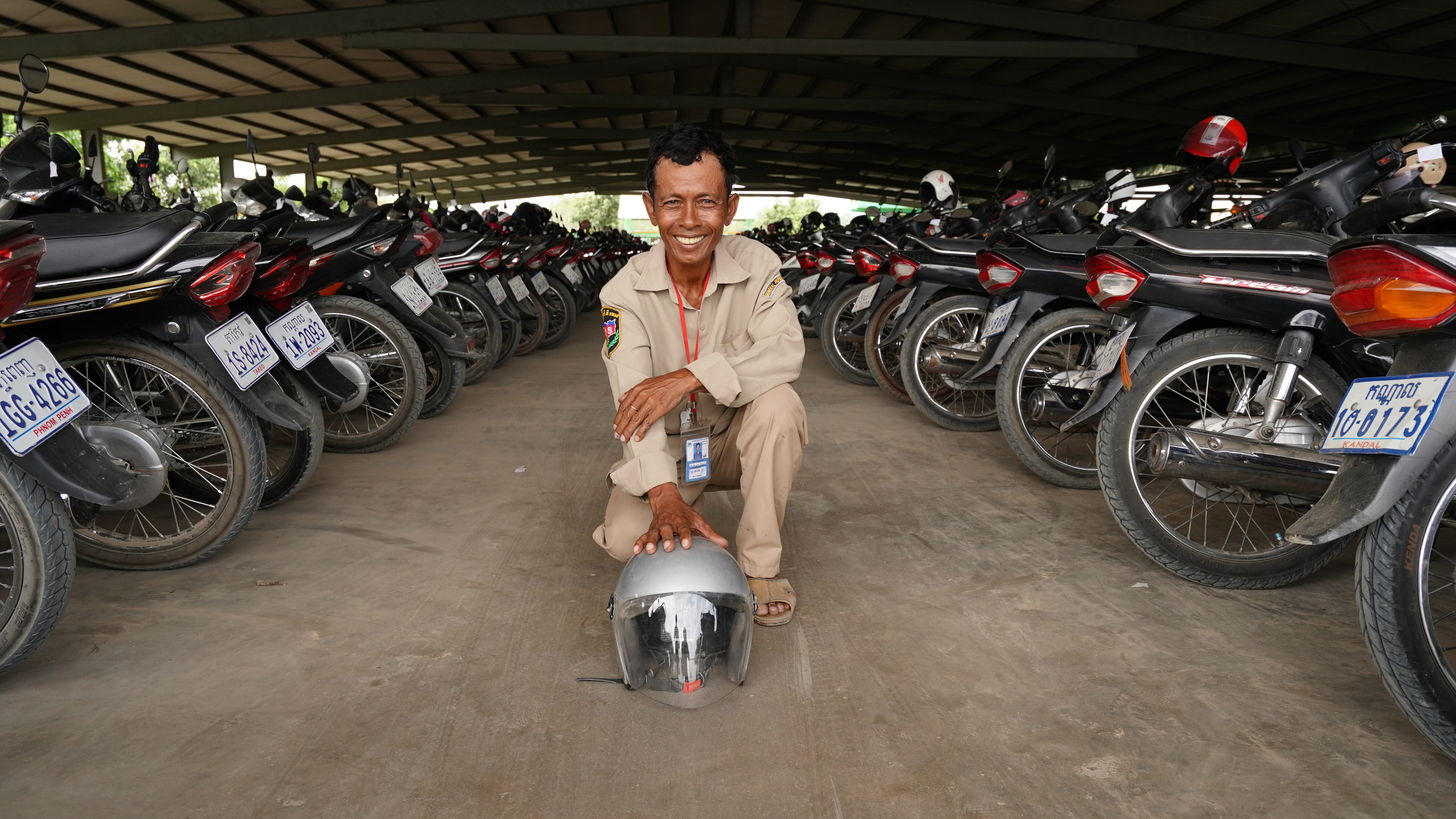 Programme concluded - the Foundation no longer supports this programme